Communication Design
Design For Communication
Wedding & Invitation Cards
COMMUNICATION DESIGN - Design For Communication (Wedding & Invitation Cards)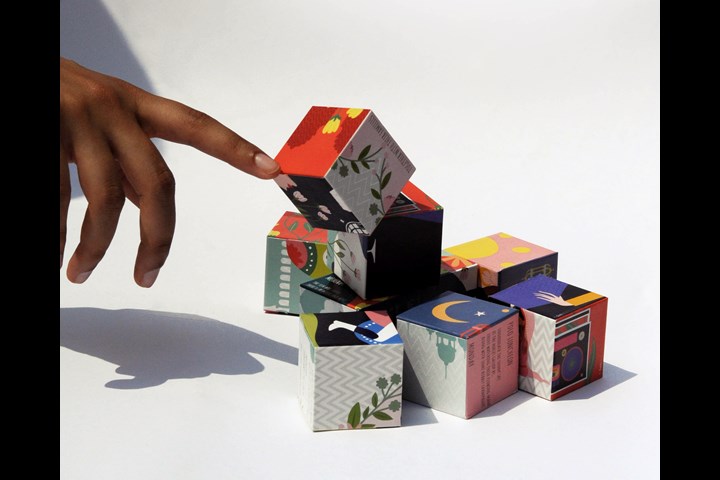 JPG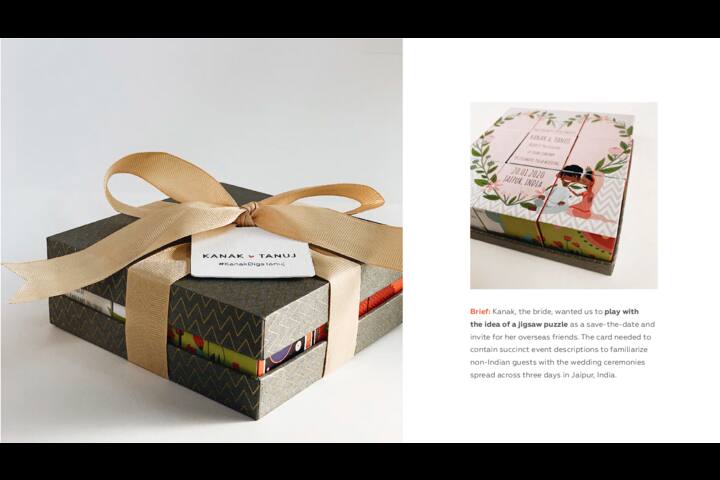 PDF
The Tic-Tac-Toe Invite - Kanak + Tanuj
Client: Kanak Somani & Tanuj Chirimar
Entrant: Salt&Co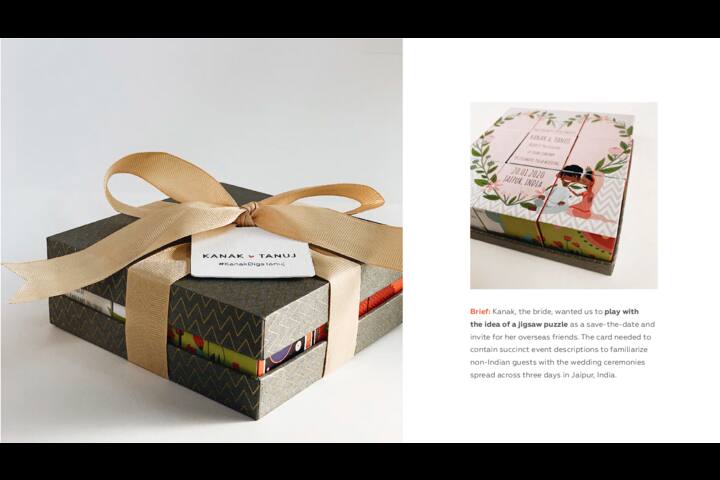 Baby Blue Elephant
Entry Title:
The Tic-Tac-Toe Invite
Brand:
Kanak + Tanuj
Client:
Kanak Somani & Tanuj Chirimar
Entrant Company:
Salt&Co
Description:
Brief: Kanak, the bride, wanted us to play with the idea of a jigsaw puzzle as a save-the-date for her overseas friends. The card needed to contain succinct event descriptions to familiarize non-Indian guests with the wedding ceremonies spread across three days. 
 
Idea: We wanted to go beyond a basic puzzle and create an invite that was innovative, interactive, playful and quirky. 
 
Result:We constructed a never-done-before invite, each made by piecing together nine colourful cubes. The surfaces of the cubes contained descriptions of the various ceremonies and one surface displayed symbols of the tic-tac-toe game so that the invite could later be repurposed to go on a coffee table or bookshelf. The invite could be enjoyed by picking up the cubes, turning them around to see all the surfaces, dismantling and reassembling the cubes in different ways. 
Company Credits:
Salt&Co.